Repentance
I recently started a new cross stitch project based on a red robed picture of Jesus Christ.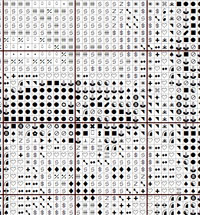 I made the pattern using some software on my computer. After printing out the pattern and getting all the floss and the cloth together I set out to stitch it.
I was about 500 stitches into it when I realized that I had made a mistake about 200 stitches back. If anyone has ever done cross stitch they will understand how tedious this can be. I tried to over look the mistake and looked to find a way around it. At this pont I saw that there was only one way to truly correct the problem and be happy with it.
I needed to unpick the stitches to the point of the original mistake. A couple times I got so frustrated with the difficulty of the process that I put the project down ready to just give up.
I finally just picked it up, as the desire to complete this project prodded me on, and finished unpicking all those stitches.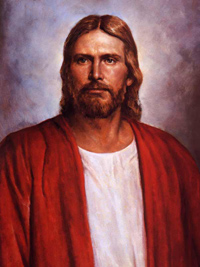 In all this I also realized that it had been much easier to correct the mistake as soon as I saw the problem. I had been tempted to continue and try to work around it. I would have found the correction a much bigger deal than it had been.
As I thought about this I saw the correlation in our own lives. When we make mistakes we look at how hard it is to change. We look for ways to get around making those changes. But we cannot be happy with ourselves if we do not go back and make those changes.
I also saw that the sooner we make those changes the easier it is for us to do so.
And for the irony...we cannot do this without His help.
I have now unpicked all the necessary stitches and have started to redo those stitches in the right place. I know that I will be much happier with the final results. I will also be more diligent in watching for mistakes.
Labels: Faith