History made real
In the early spring of 1988 we (two LDS missionaries) were on our way to an appointment in Amelia County, Virginia when we noticed a plaque next to a house on the side of the road. In the background was a lone cannon. This kind of thing was not uncommon as I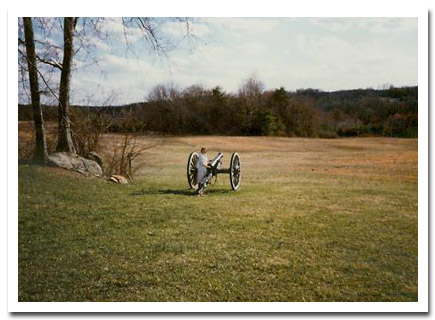 had seen many Civil War and Revolutionary War era sites over the previous months. This was, afterall, Virginia.
We got out of the car to see what the plaque said. It read:
Battle of Sailor's (Sayler's) Creek

This is the Hillsman house, used by the Unionists as a Hospital in the engagement of April 6, 1865. From the west side of the creek the Confederates charged and broke through the Union infantry. But were stopped by the batteries along the hillside here. A mass surrender followed, including a Corps Commander, Gen. R.S. Ewell, several other Generals, many Colonels, about 7000 rank and file and several hundred wagons. It was the largest unstipulated surrender of the war. (over)
The other side said:
At the same time another engagement took place two miles north, on the main Sailor's (Sayler's) Creek, where Gen. John B. Gordon repulsed pursuing Union troops. He lost most of his wagons but saved the majority of his men. At this same time Gen. Robert E. Lee was tretreating from Petersburg toward Danville, closely followed by Gen. Grant. Lee lost half of his troops in these two memorable rearguard actions, which foreshadowed the surrender at Appomattox three days later.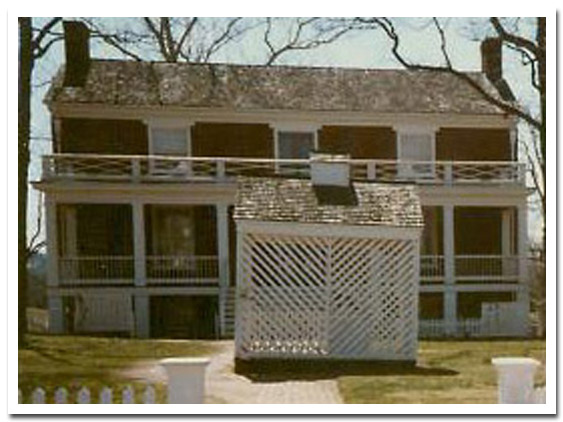 Though it did not give the exact casualty count, I knew that it was no small number of men (young men, mind you) who had lost their lives on that spot of ground adjacent to the Hillsman house.
The reality of what this piece of land, in the middle of rural Virginia, meant sunk into me. The Civil War was no longer just something found in high school text books. Real men lost their lives in that war. Real families lost their sons, fathers, and brothers.
Less than one month later, as I was moving from Farmville, Virginia to Roanoke, we stopped by the McLean House in Appomattox, CH. This was the culmination of the events that were set in motion on April 6, 1865 on a rural plot of ground in the middle of Virginia.
That was the beginning of my quest to learn all I could about that piece of history.
Labels: Heroes, Patriotism